1# MADE IN ITALY
To ensure genuine Made in Italy products and a unique production process, each veneran item is created, designed and made within our company so that each phase can be controlled by us
2# CUTTING-EDGE TECHNOLOGY AND BESPOKE CRAFTSMANSHIP
To ensure top-quality design and flexibility, each veneran product is created, designed and constructed within our company and has to pass strict machining process tests. Our company has chosen to adopt increasingly more re-fi ned and complete modular designs for furniture that can be fully customised and made-to-measure to satisfy any request.
3# QUALITY
Quality is a mainstay for veneran. Our materials, customisations and attention to detail are all values that have distinguished our company all along its history.
4# ECO-COMPATIBILITY
veneran has chosen to design and create design furniture while keeping an eye on eco-compatibility so that making the dreams of current generations come true does not become detrimental to the future of our environment.
OUR SOLUTIONS
Our production ranges cover both night and day areas and include wardrobes, walk-in-wardrobes and bedroom furniture.
Each
veneran

item is created, designed and made within our company so that each phase can be controlled by us
Genuine Made in Italy products and a unique production process
Fully efficient and dynamic production system
We use the latest generation of technologies to make our products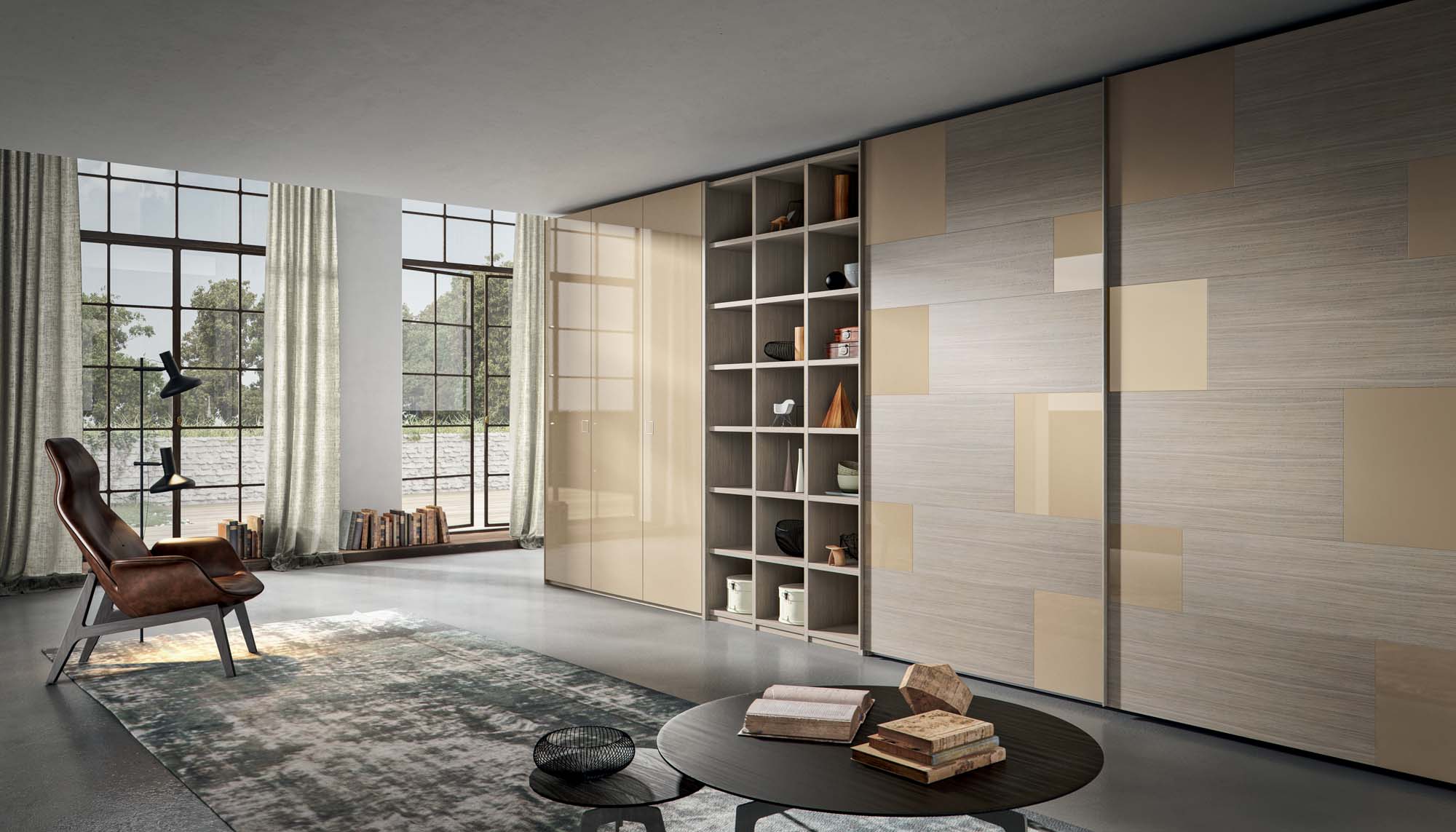 Our wide range of solutions are able to satisfy every need and taste.