To ensure genuine Made in Italy products and a unique production process, each
veneran
item is created, designed and made within our company so that each phase can be controlled by us. This is how
veneran
, reflecting Italian tradition and typical Italian expertise, can offer such a wide range of ideas and solutions able to satisfy any demand and taste while making good use of modern-day innovations. This refi ned concept, that guarantees excellent workmanship, has top priority in our culture. Our company has always pursued high quality standards and selected the best raw materials to offer consumers the guarantee that the products they are purchasing are all Italian.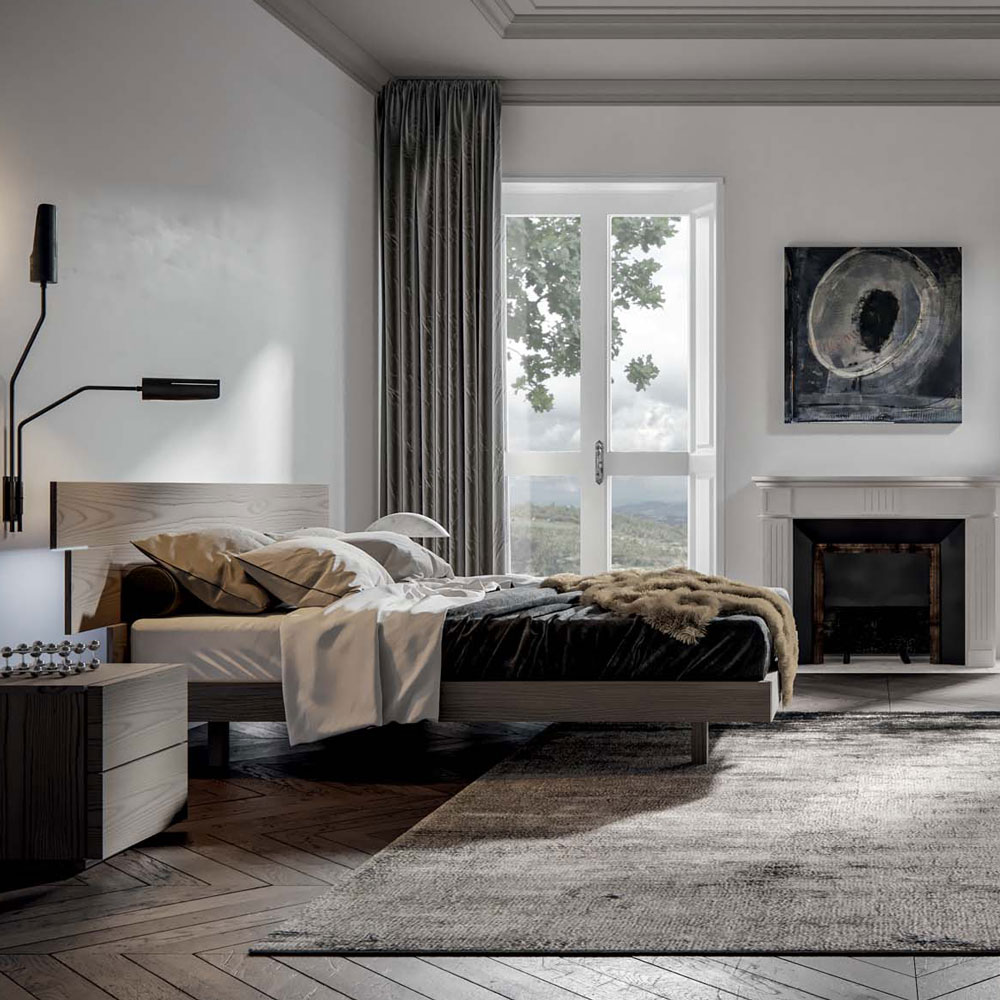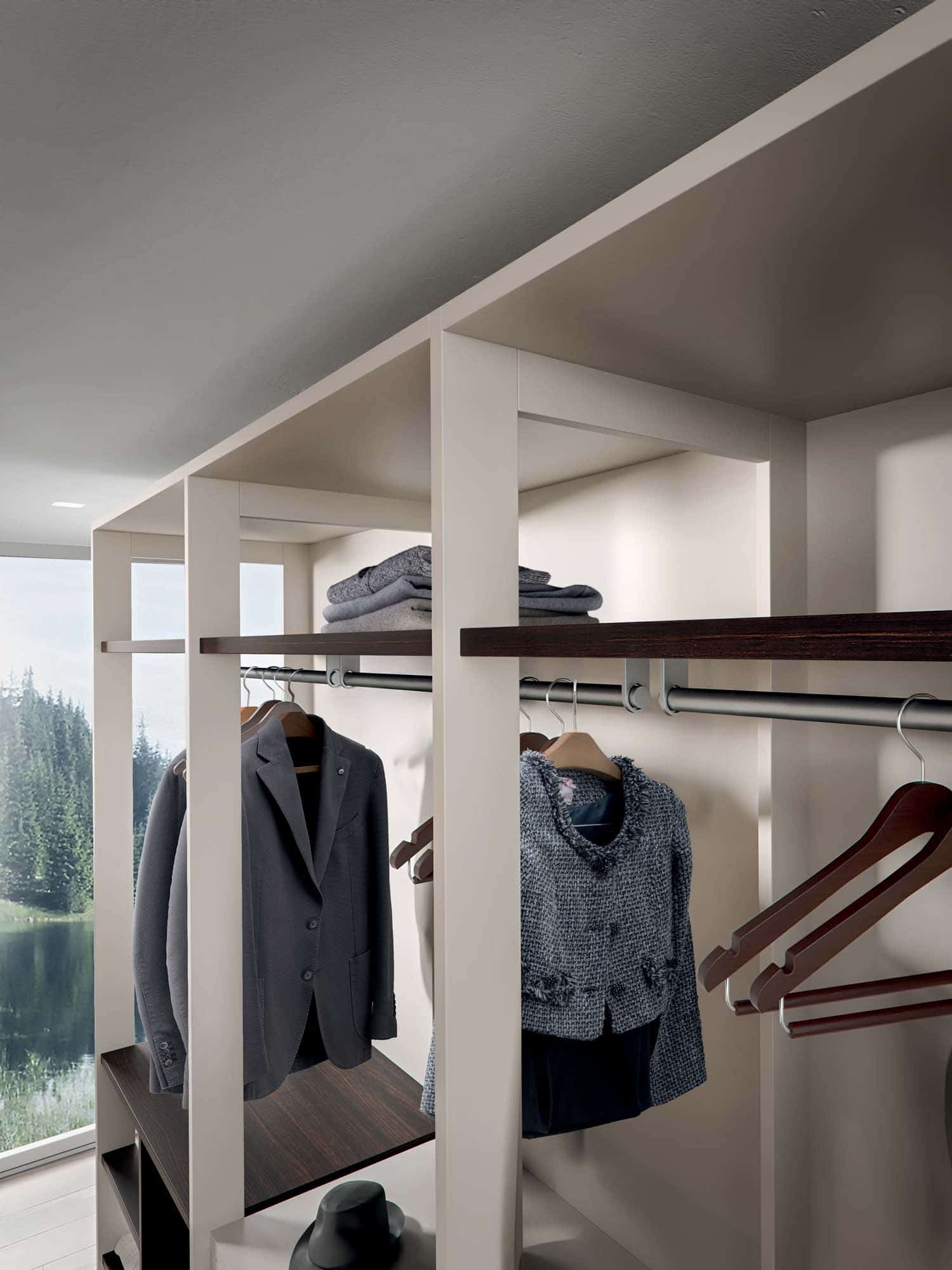 Quality
Quality is a mainstay for
veneran
. Our materials, customisations and attention to detail are all values that have distinguished our company all along its history. Customer protection is paramount to us. In fact, our products are certifi ed "Vero Legno" (genuine wood) to specify that ours are authentic products and to distinguish them from wide-spread manmade wood imitations.
veneran
uses only firstrate wood sourced from plantations and makes its furniture selecting parts from the same trunk to ensure uniformity of grain. Moreover,
veneran
uses hol-low-core panels with a fir wood structure for all its wardrobe carcasses to ensure unique, durable products. Since details make all the difference, for its wardrobes, Veneran employs soft-close, noiseless, durable mechanisms that have been tested for thousands of opening and closing movements to guarantee stability and smooth motion, always.
CUTTING-EDGE TECHNOLOGY AND BESPOKE CRAFTSMANSHIP
We use the latest generation of technologies to make our products. This guarantees a fully efficient and dynamic production system. To ensure top-quality design and flexibility, each
veneran
product is created, designed and constructed within our company and has to pass strict machining process tests. Our company has chosen to adopt increasingly more re-fi ned and complete modular designs for furniture that can be fully customised and made-to-measure to satisfy any request. This accurate working method makes
veneran
extremely versatile and flexible throughout the production process and greatly contributes the company's undisputed success.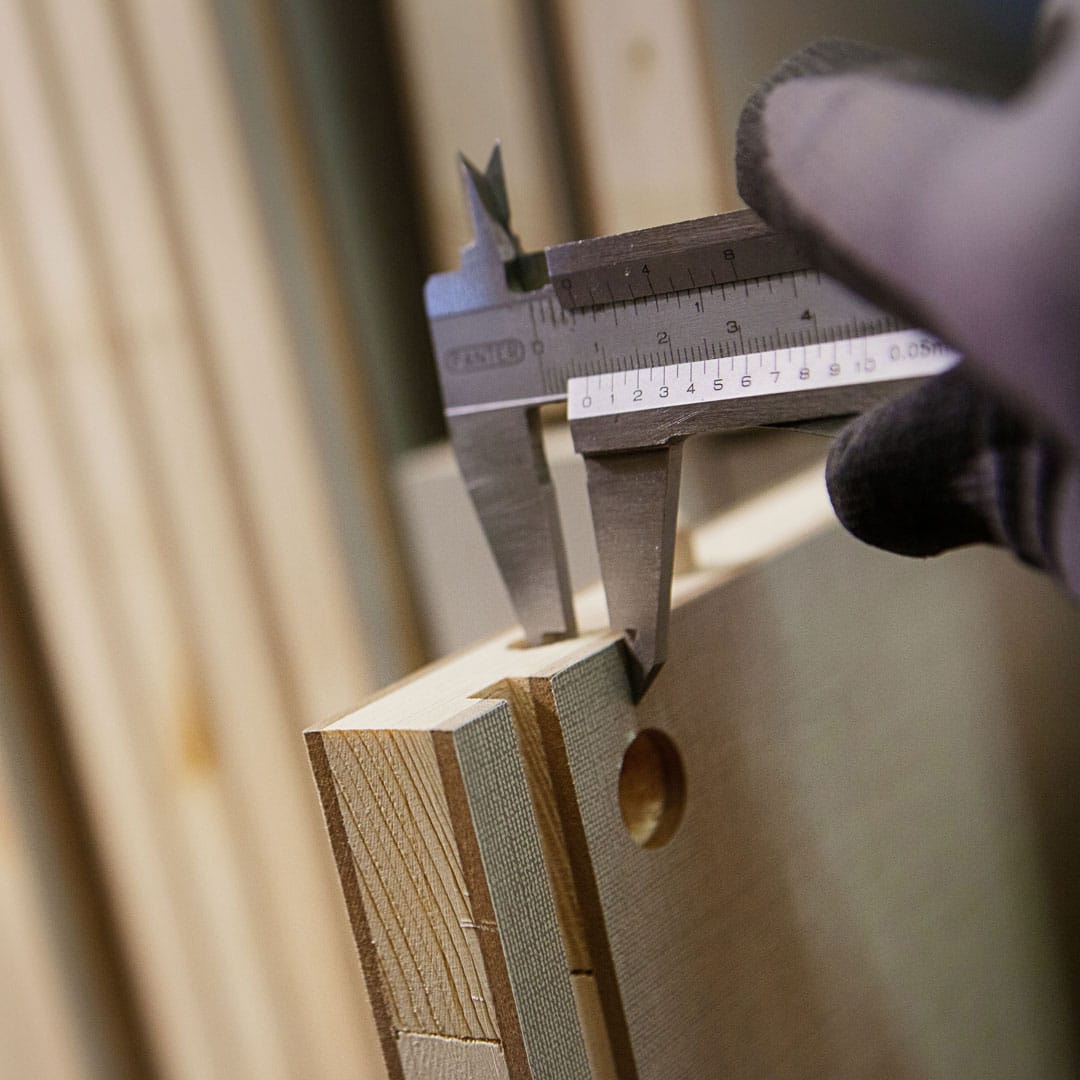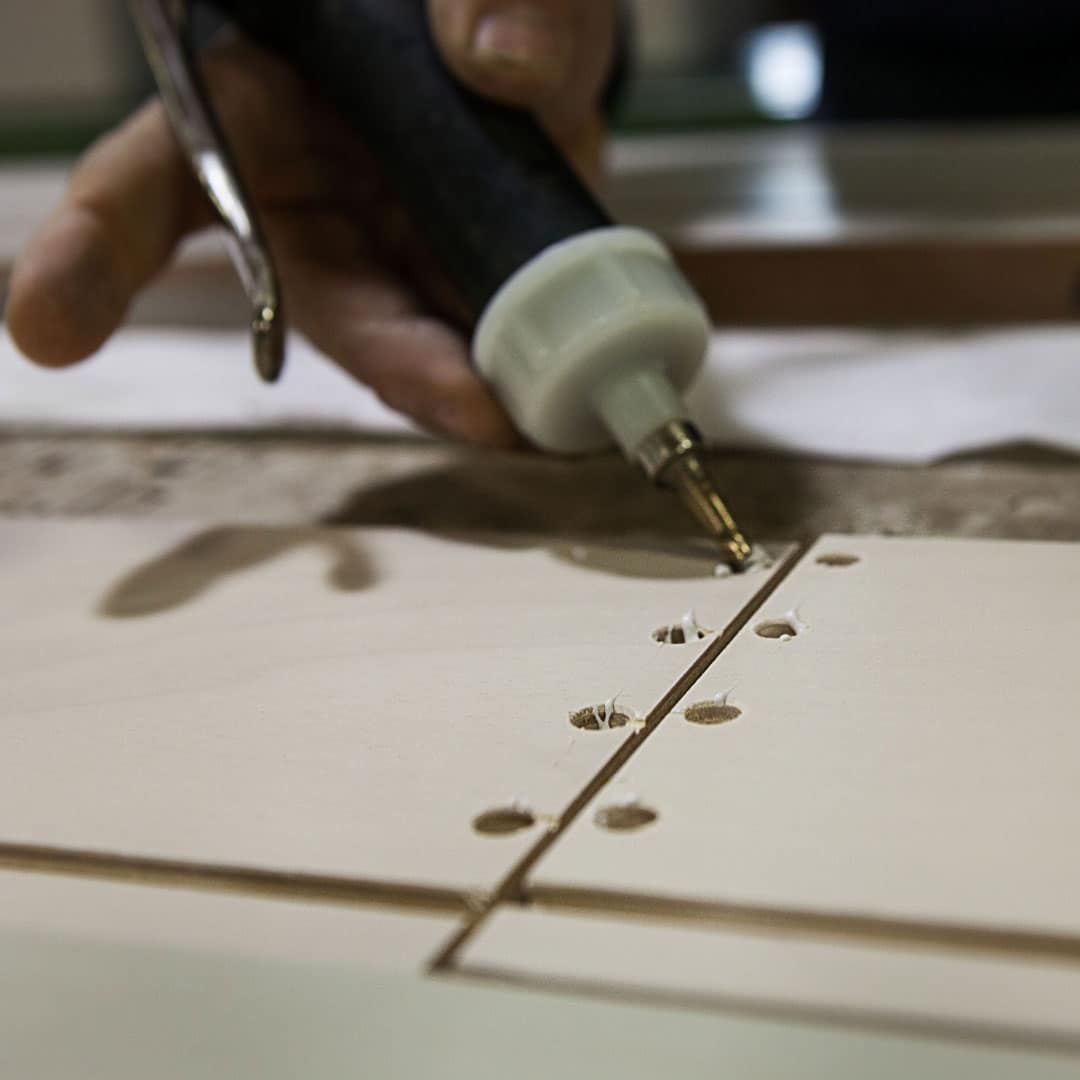 ECO-COMPATIBILITY
veneran
has chosen to design and create design furniture while keeping an eye on eco-compatibility so that making the dreams of current generations come true does not become detrimental to the future of our environment. Respect for the environment takes shape in a future-oriented production, not just in terms of aesthetics and durability but, more importantly, in reducing our eco-logical footprint by using safe, non-toxic low-impact materials. These advantages are obtained by means of water-based technologies during production and at home.
veneran
follows a total quality system for all its coating cycles, achieving an important goal: reducing chemical solvents. Nowadays it has become important to use this type of product to comply with the environmental regulations in force at the present time and in the future. Moreover,
veneran
has chosen to promote a recycle and reuse policy with the aid of specialised, ISO 9001 and ISO 14001 certifi ed companies.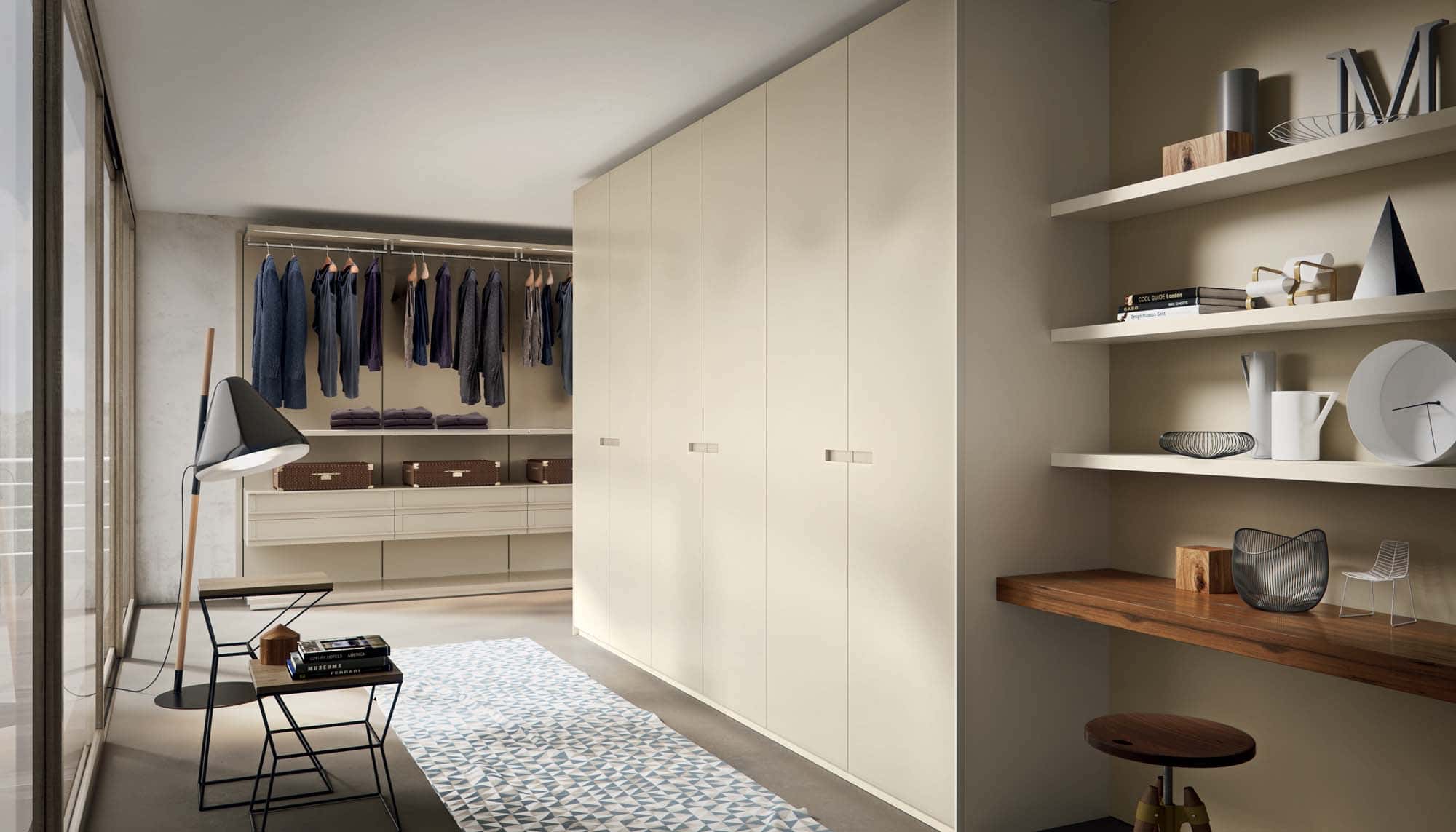 Our wide range of solutions are able to satisfy every need and taste.